We live in a country of contradictions, on one side you will see a huge company like Kingfisher Airlines, which gets 1000s of crores in loans, will default on these loans, and the banks will simply write them off. Similarly, in case of Adani we saw in spite of some Adani companies having 2 times more liability than assets, they got loans worth 100s of crores, but on the other side, if you are a small business you will face a terrible time. If in case you apply for a small loan of 50,000Rs, more often than not, you will be rejected. In fact, a study commissioned by the International Finance Corporation (IFC) states that more than 80% of MSMEs do not receive any formal financing in India. Now you might think that Adani and Kingfisher are important for the Indian economy, but these micro small businesses are not that important.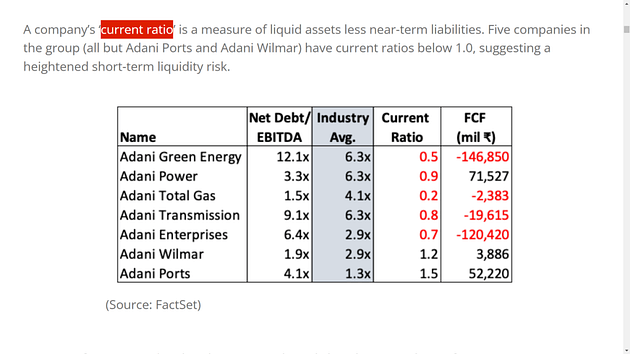 But the truth is that the Micro, Small, and Medium Enterprise sector is so so important for India, that in the past 10 years, the MSME sector has contributed to 30% of our GDP, and in the past 3 years more than 40% of our exports came from MSMEs and most importantly, this segment of India alone employs over 100 million people in the country and yet while Adani's and Kingfishers of India get loans worth 100s of crores, the MSMEs of India are struggling to get loans worth 50,000Rs also and this points towards a critical problem in the banking system of India.
So at the Global Fintech Festival 2020, Mr. Nandan Nilekani launched a revolutionary concept that could change the financial landscape of MSMEs in India and which in 2023 is coming alive in execution.
The best part is that this concept is built upon the foundation of revolutionary products, like Aadhar, UPI, the GST system, and most importantly, the robust banking system of India.
This platform that we are talking about is called the Open Credit enablement network or OCEN and this will solve the most critical problem for the MSMEs of India which is the CREDIT GAP problem.


The question is,
Why is the state of MSMEs in India so pathetic?
Inspite of all the fintech revolution we see, why are our MSMEs not getting loans from our banking system?
How can Open credit enablement network solve this problem?

https://bwpeople.businessworld.in/article/MSME-Sector-Will-Soon-Become-Largest-Employment-Provider-In-India-BB-Swain/22-03-2023-470058/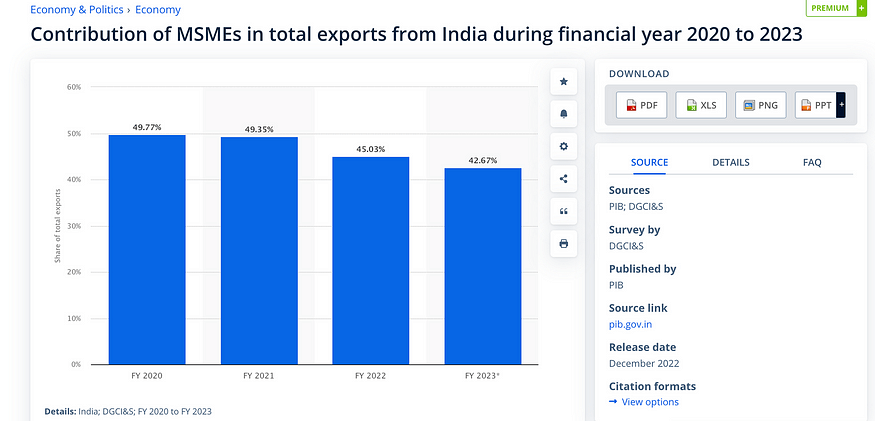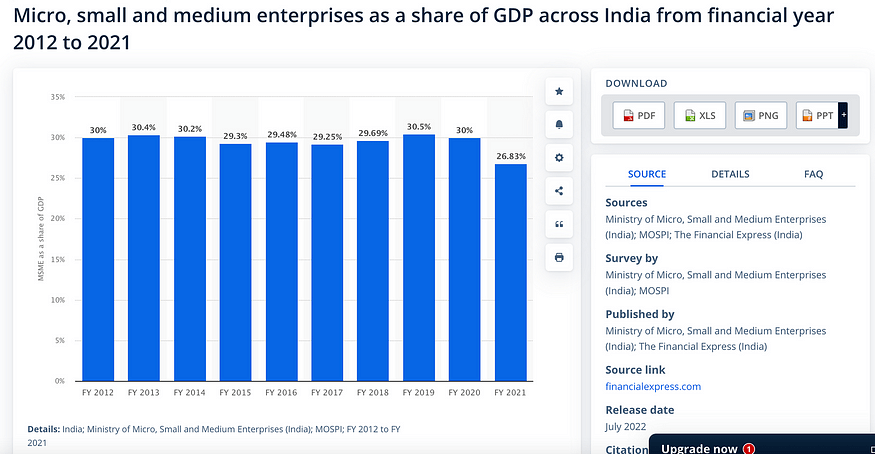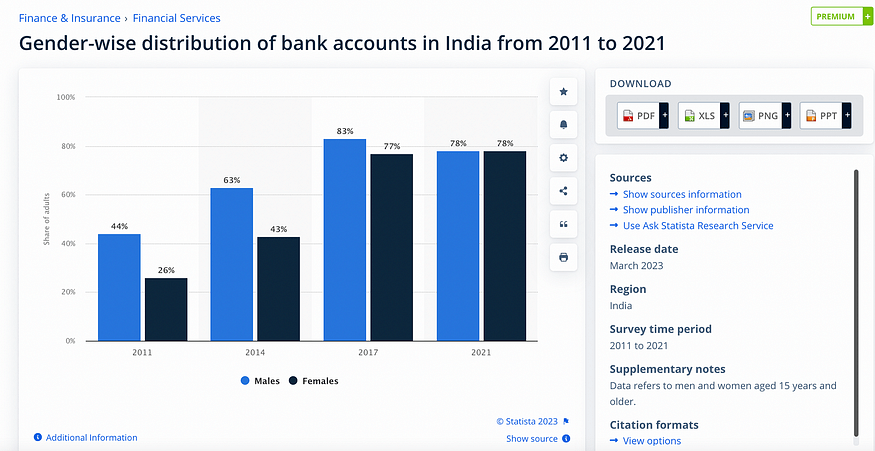 So let's start from the basics and try to understand what is the problem with MSMEs and why is there such a big credit gap in the Indian MSME sector?
The biggest problem with the MSMEs of India is that they purchase in cash but sell on credit.
Let's say Ravi runs a small business selling finished textiles to retailers. He has a total of 1 Lakh Rs in his bank account. Now Ravi needs to buy raw materials worth Rs. 1,00,000 every month to keep his textile manufacturing unit running. and when he buys these raw materials, he has to pay his suppliers in cash, so he needs to have this amount of 1 Lakh Rs available at the start of each month.
After his goods are produced, Ravi sells his finished textiles to retailers for a total of Rs. 1,50,000. This means he makes a profit of Rs. 50,000 each month right?
But the catch over here is that these retailers don't pay him immediately. Why? because they operate on credit. So they will pay him 60 days after receiving the goods.
So do you see, even though Ravi is making a profit on paper, at the end of the month is he is left with zero cash in hand.
But again to continue his business, ravi has to infuse another 1 Lakh Rs into this business so that he can buy raw materials from his suppliers and then sell to his customers.
So at the end of the first month, even though ravi has made a profit of 50,000Rs on paper, he has a cash flow deficit of Rs. 1,00,000.
So if he doesn't have this 1 Lakh Rs, he won't be able to buy raw materials and he won't be able to cater to larger orders.
So this is the problem with the Indian msme's where they purchase in cash and sell on credit.
This is why access to loan are very very important for businesses like Ravi's. So at this point, If Ravi could get a loan of Rs. 1,00,000, he could use it to bridge this cash flow gap.
But unfortunately people like Ravi do not get loans from banks at all, and even if they do, they get loans at 15–30% interest which makes it very very difficult for them to repay.
This is the credit gap in India.
A report by IFC states that in 2012, the credit gap in India was around $200 billion. and now it has crossed 300 billion dollars. So 300 Billion dollars worth of loans are required for our MSMEs and yet only 16% of small businesses get their money from formal financial institutions. This is the reason why, most small businesses take loans from money lenders who charge an interest rate as high as 3–5% per week.
Now the question is, Why are the banks not able to give credit to these MSMEs??
Let's understand this with an example,
Let's say Tirupur Textile is an MSME based out of Chennai, and they get a huge order for which they need a loan of 5,00,000 Lakh Rs for procuring raw material. So in the current system, let's see how tedious the procedure is-
Step 1: All the documents of the enterprise are submitted to the bank for verification. These documents will include a 12-month bank statement, MSME certificate, ITR returns, GST returns, KYC, the projected balance sheet of 5 years, the profit and loss statement, and then you have something called the project report, where the bank will need to know, how will they utilize the loan to grow their business.
Then the bank will screen the credit risk involved based on the submitted documents. So now the bank will evaluate whether Tirupur Textile is worthy of giving a 5 lakhs Rs loan, and if this is not enough, the bank will demand for more documents from the enterprise and then the same process will be repeated.
Now assuming that in the second round, the bank is convinced about the 5 lakh rs loan eligibility, the verification process starts. So now document authenticity is verified. So back then the eligibility was decided assuming that all the documents submitted are authentic.
Then after that, if needed, there is also physical verification done where the bank will literally visit the enterprise and check all their process to verify their claims.
If everything is fine, then the loan goes into the process of interest rate finalization. Here 2 things happen, the interest rates of the loan is decided. Meanwhile, what the Tirupur textile members are supposed to do is check for their subsidy eligibility. This is again a very lengthy process with each state having different departments which will then examine all the govt policies to see if the MSME is eligible for a subsidy.
Fun fact: here the process is fast-tracked because of bribing!
After this finally, the sanction letter is issued, customer consent is taken and the loan disbursement is done.
This entire process might take anywhere between 20 days to 6 months.
Now there are 3 problems-
1.The documents needed for the bank are rarely present with the MSMEs because their dealings are done in cash and very less of this data is properly accounted for. So the loan is usually rejected!!
2.Even if the docs are legit, From the bank's standpoint, for a 5 Lakhs Rs loan, this is a very costly process. So for giving out a 5 Lakh loan if they spend 25,000 for processing, they are spending 5% of the loan amount in just processing. So by default, they will have to charge a 15–20% interest to make it viable. This is the reason why for MSMEs, the average interest ranges from 15% to as high as 30%
3.When the enterprise needs a working capital serve a client it is a matter of urgency. But in this case, the turnaround times of the banks are so high that it might take them anywhere between 15 days to even 3 months to give the money to the business owner. So if they cannot buy raw materials immediately, the money is of no use.
and lastly, the subsidy check is again a big hassle that consumes a lot of time.
So in summary the problems are with documentation, risk analysis data, turnaround time, and subsidy check.
And this is where the Open credit-enabled network comes in with revolutionary solutions.
1.The first layer is the Identity Layer: Here is where we have Aadhar and digilocker playing a crucial role. For Tirupur Textiles, this means they can verify the identity of the business and its owners quickly and easily, without needing to submit physical documents.
2.The second layer is the payment layer. Here is where, once the loan is approved, the funds can be transferred directly to Tirupur Textile's bank account via UPI. Similarly, loan repayments can be made easily through the same UPI platform.
3.The third layer is the Data layer, here is where we have something called the Data Empowerment and Protection Architecture: DEPA allows individuals and businesses to securely share their personal data with service providers. This can include financial data, such as income and expenditure information, which can be used by lenders to assess creditworthiness. For Tirupur Textiles, this means they can share their financial data with potential lenders, enabling them to make an informed decision about the loan application. This layer also makes sure that the data is shared with these lenders with the consent of the Customer.
This is how the OCEN system will function along with the entities of the value chain.
Let's say the same Ravi in 2025 wants a loan of 5 Lakh Rs, here let's assume Paytm is the loan service provider, HDFC, ICICI, and IDFC first bank are the loan product provider, and Think Tech is the Account aggregator.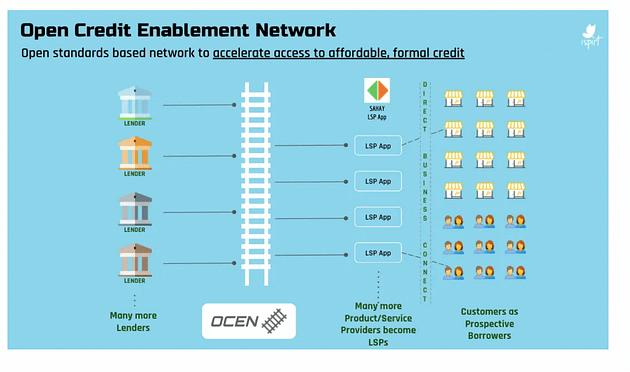 Now Ravi would use Paytm it apply for a 5 Lakh Rs loan. and Paytm would already has the identity of Ravi verified. So now, using DEPA, the account aggregator will share the financial data with the Loan product providers. So in this case, think tech can get all the financial data from Ravi, like GST filing and financials of the enterprise and they would send it to all the Loan product providers like ICICI, HDFC, and IDFC first bank.
Now after evaluating all the data, each of these banks will make an offer.
So ICICI might make an offer of 5 Lakh Rs at 7% interest and a tenure of 5 years, HDFC might offer 5 Lakhs at 5% and a tenure of 7 years and IDFC first bank might offer 5 Lakhs at 4% for a 5 year tenure.
So now Ravi can choose which offer is the best for his enterprise. So if he decides to go with IDFC first bank, he will accept the offer, and the bank will immediately transfer the money to Ravi via UPI.
Similarly, he will pay the EMI back with the same UPI app.
This is how the OCEN network will solve the problem for MSMEs in India, and the good news is that the system of OCEN has already started working.
The pilot projects of this network have already started where Loans worth 15 crores have been disbursed for a ticket size of less than 160Rs to all the way up to 10 lakh Rs. The average ticket size of these loans was about 40,000Rs and all these were disbursed not in some days or hours but within minutes of their application.
MSMEs will have 3 incredible superpowers due to the OCEN system-
1.Because of instant loans, they will able to maximize their working capital for hassle-free business operations.
2.As they take more and more loans, their creditworthiness will increase helping them serve bigger clients.
and
3.If another catastrophe like Covid happens, or if the their supply chain gets disrupted due to raw material shortage, they can sustain the bad seasons very very easily. This means, the MSME engine of our country which supports 100 Million people and 30% of our GDP will remain safe from bad business seasons.
Most importantly, in this process, as these businesses expand, they will produce more output, serve better clients, pay more taxes and eventually employ more people.
This is how a new revolution is taking shape in the Indian economic system for the MSMEs of the country.
So it remains to be seen is how OCEN evolves to fill 300 Billion dollar credit gap in India.